We always go the extra mile
to help our customers
achieve the impossible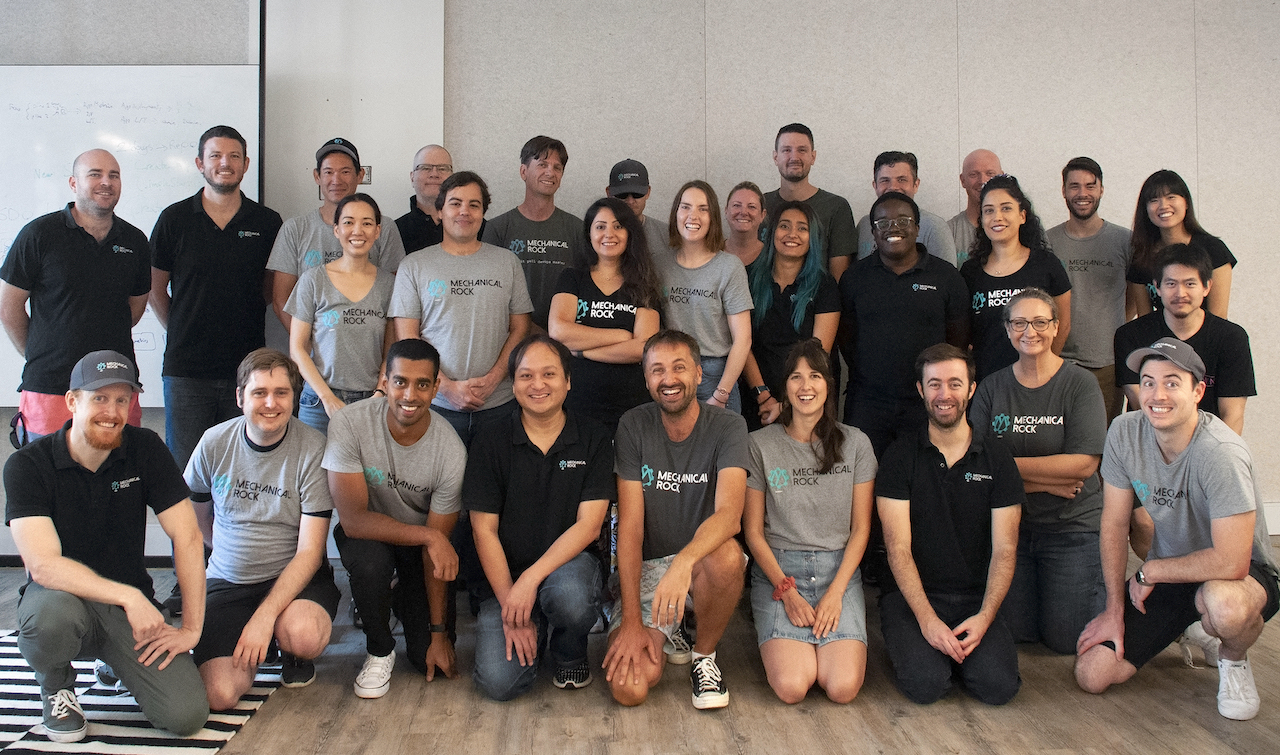 Tired of traditional approaches to consulting & delivery in the market, Mechanical Rock opened in Perth in 2014 and quickly established a solid client base which includes Bankwest, BHP, AFG, Virtual Gaming Worlds and Woodside.Our mission is to deliver better software, faster while helping our clients transform the way they deliver.
Our way of working is based on DevOps, modern code-driven infrastructure and test first development. Put your end users / customer's needs first as we help you to automate the "heavy lifting" and get the best value the cloud has to offer.
We invest heavily in our people and our trusted partnerships which is why we only work with the best. We are an Amazon Web Services (AWS) Advanced Consulting Partner, Google Cloud Platform Partners and have a number of other key partnerships  including Snowflake and Sumo Logic, and are Australia's only Cucumber partner.
Every year we organise the Latency conference, Perth's only conference dedicated to building secure, high performing cloud native applications.
DevOps is not what we do. It is HOW we do it.
We make software development fast, repeatable and efficient by removing the constraints on your solution delivery through continuous delivery and infrastructure-as-code.
We're disruptive in our approach: combining DevOps with human centered design and UX cutting edge practices offers a deeper understanding of business challenges along with customer and key stakeholder needs. This allows us to accelerate value for our customers.
Our DevOps philosophy delivers better software, faster through:
Everything-as-Code under configuration management, including immutable infrastructure validated via Behaviour Driven Infrastructure (BDI)
Test First Development, exemplified by Test Driven Development (TDD) and Behaviour Driven Development (BDD)
Continuous Build via deployment pipelines, including automated testing at the unit and scenario level.
Continuous Operations including monitoring and alerting, auto remediation and optimisation
Transparency of information, and active collaboration across teams, throughout the process