WE HAVE
MANY

SERVICES

These are the primary services we offer:
These services are suited to different types of businesses with specific problems and opportunities. While our services are complementary and work together to give you the best business outcomes, it's important for us to understand your own unique business context so that we can work with you to provide the most appropriate mix of services.
SELECT WHICH OPTION BEST APPLIES TO YOU
With all of these services available it can be hard to know where to start! Try selecting the problem you face and watch our map interactively suggest a pathway of services.
Contact Us
OUR SERVICES EXPLAINED
Well Architected Review
Our experienced AWS Pro Certified Solution Architects guide your team through a series of conversations following the six Well-Architected pillars which help build a common understanding of your workload and identify gaps against recommended AWS practices. Together we use this process to identify High and Medium risk items which culminate in a measurable action plan to transform your workload into one which is both high performing and follows AWS recommended practices.
Measure What Matters
Business decisions made without data are just guesses. The same goes for improving the performance of your software delivery teams. The Mechanical Rock Measure What Matters Kickstart is a series of tailored workshops designed to help software teams and organisations understand how to identify and apply data-driven improvements to their software delivery practices.
Product Discovery
Any custom software development project is an investment - and often a big one. But despite coming to life at considerable expense - intellectual, financial and emotional - far too many software products ultimately fall short of expectations. Regardless of what they might have in common, there's one thing they almost always lack: rigorous, meaningful and - above all - dispassionate validation. Our software product experts can help you evaluate your idea and explore the opportunity it represents, and they will work with you to design the right experiments to help you get to a place where you can invest in taking the next step with confidence.
Product Development
There are two fundamental truths in the world of the software product: 1) The only feedback you can trust will come from real users 2) No matter how much research you do before you launch, you're going to get it wrong You need to be able to make changes to your product extremely quickly - and without breaking it. And to do that, you need real expertise. We've purposefully brought together industry-leading experts in the fields of User Experience Design, Cloud Native architecture and Agile software delivery. And everything we do is underpinned by DevOps principles. Beautiful software products, designed to delight your users and meet your business objectives. Delivered using an approach designed to get your product, as quickly as possible, into the hands of the only person who matters: your customer.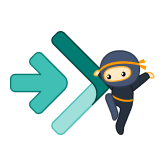 WayFinder
WayFinder is a DevOps recommendation platform that helps you fix bottlenecks, avoid dead-ends and deliver value quicker. It's like having a consulting support team on hand, giving you specific and actionable recommendations to put you on the quickest path from DevOps to value. It's cheaper and quicker than consulting, it keeps you in control of your projects, and it's so simple to use even non-techies can benefit from it.
Modern Data Strategy
Data operations are evolving. New technologies and new techniques are seeing a strategic shift in infrastructure patterns which deliver better outcomes for organisations with a lower ongoing cost of ownership. Through a series of interviews and workshops, Mechanical Rock can work with you to uncover the data landscape in your organisation and make recommendations that can be integrated into your data strategy to ensure you are leading the way with data.
Data Platforms
Once you understand the data landscape in your organisation, the next step is to optimise the performance of your data platform. Mechanical Rock can assist with the implementation of the modern data stack to ensure that your data platform is helping to grow a culture of data driven decision making. Optimisation can take place at all stages in the data value chain through the implementation of automation and DataOps practises. At Mechanical Rock, we are experts at both providing recommendations and implementation to realise the value of your investment in data.
GET IN TOUCH
Think we could help you?
Fill this form and we'll be in touch
---
Cloisters Old Building
Level 1/200 St George Terrace
Perth WA 6000